Introducing the Universal Under Water Camera Case
How many great photos do you miss by not being able to take pictures underwater or in the rain? The Waterproof Camera Case makes the impossible possible for YOUR CAMERA.
Features:
Waterproof up to 20 meters
UV protected polycarbonate lens
transparent soft cover supporting all kinds of operation of camera
Enclosure strip assuring waterproof effect
itís dustproof, waterproof, wind and sand proof, rain and snow proof.
Lens open-close design, easy to clean, lens extension possible
Use in the rain
Use in the snow
Use in the beach
Buy Now $39.95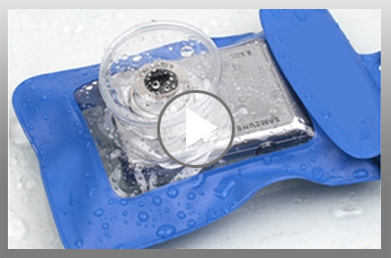 Waterproof
Dustproof
Windproof
Buy Now $39.95
Terms of Use
100% Money Back Guarantee.
If our product don't work we will refund you your money and let you keep it free !!!
No gimmicks, no games, no questions asked.
Just send an email to TGredeem@yahoo.com with the following information:
Name
Order #
Address
Email
Phone #
Name of product