Introducing the Universal Under Water Camera Case
How many great photos do you miss by not being able to take pictures underwater or in the rain? The Waterproof Camera Case makes the impossible possible for YOUR CAMERA.
Features:
Waterproof up to 20 meters
UV protected polycarbonate lens
transparent soft cover supporting all kinds of operation of camera
Enclosure strip assuring waterproof effect
itís dustproof, waterproof, wind and sand proof, rain and snow proof.
Lens open-close design, easy to clean, lens extension possible
Use in the rain
Use in the snow
Use in the beach
Buy Now $39.95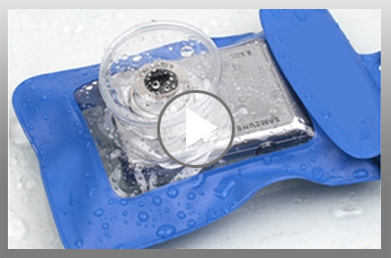 Waterproof
Dustproof
Windproof
Buy Now $39.95
Returns
All sales are Final, unless damaged or broken. If the product you receive is damaged or broken please email BBredeem@yahoo.com for prompt replacement. Must submit request within 30 days of purchase. We want you to be happy with your purchase so please don't hesitate to contact us with any questions or concerns you may have.